Meet Dr. Zimmerman.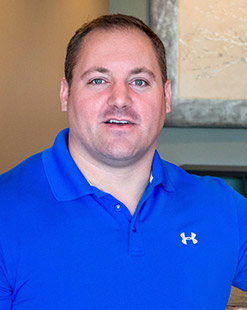 My Belief on Health
My confession to you is that I was born a holistic doctor, I did not become one. Even as a kid it made sense to me that God gave my body all it needed to fix itself and than that "medicine" only covered the true problem.
Growing up in Iowa working on farms, playing football, and lifting weights I was unaware to how much distress my body was under. Thanks to Chiropractic and a general focus on naturalistic health, I was able to continue to do what made me happy and fulfilled.
Today, more than ever, I am certain that stress in one's life will lead to irritation of  the nerve system which results in disease. Optimal health comes from a healthy lifestyle and a properly functioning nervous system. Your nervous system controls everything in your body, from your immune system to the functioning of your organs and muscles. Chiropractic is safe, effective and doesn't involve  harmful drugs and potentially dangerous surgery. My goals as your doctor are simple, help you become healthier and live your life to its fullest…naturally.
Education
After graduating cum laude with my Bachelor of Science degree from Buena VIsta University I attended Palmer College of Chiropractic where I earned my doctorate, summa cum laude. While there, I had the opportunity to attend a mission trip to Brazil to provide much needed care to underprivileged areas. I started my career as a chiropractor in West Des Moines 16 years ago. Since opening our clinic I have also pursued a diplomate in acupuncture and a certification in whole body cryotherapy.
Personal Note
Outside of my time in the office, I enjoy spending as much time as I can with my wife Jodi and my son Jax. I enjoy being outdoors, lifting weights and challenging my body in different strength training activities, so I rely on chiropractic, acupuncture, cryotherapy and transcendental meditation to help continue to do what I love.
Check Us Out
Contact Us